---
ENJOY THE FIRST UNCONVENTIONAL, CINEMATIC 
CALM'N'CHAOS' OFFICIAL SINGLE AND VIDEOCLIP!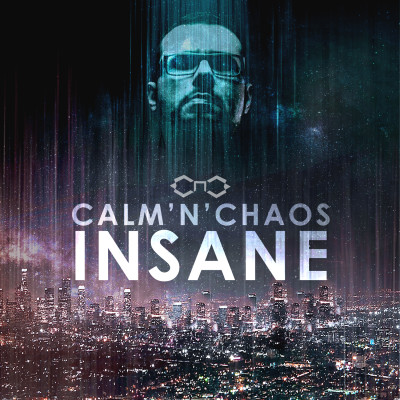 PRESS RELEASE
The international music label Bliss Corporation in partnership with the well-known European company SoloBuio Visual Factory has finally released the first Calm'n'Chaos' official single and videoclip. This video was directed by the groundbreaking cinematic artist Carlo Roberti (Client, Rome, Spiritual Front, DopeStars Inc., Nachtmahr). The clip include the neofolk star Simone H. Salvatori (Spiritual Front's frontman) as guest appearance as well. Stay tuned… the best is yet to come!
CREDITS
Video Directed By : Carlo RobertiProduced By : Solobuio Visual Factory
Starring : Simone Salvatori from Spiritual Front, Sergio Gilles Lacavalla, Killer Combo, BangOut
Video Written and Edited By : Carlo Roberti and Marco Colassi
D.o.p. : Alessandro Leone
Camera Assistant : Francis J. D'Costa
Masks Designer : Matteo Ribichini
Weapon Supply : Valerio Shot Marrani
Hair Stylist : Salvatore Mandoliti
Make Up : Francesca Meli
Special Thanks to : Testaccio Bistrot 35 – Dissesto Musicale – Muzak
---
SONG FOR THE OLD MAN starring GIANNI GARKO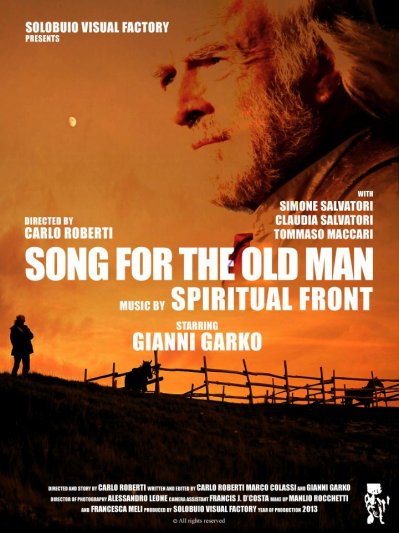 ---
Comunicato Stampa:
Il nuovo videoclip ufficiale degli Spiritual Front è finalmente online. Il video vanta una partecipazione straordinaria, segna infatti l'atteso ritorno al western del leggendario Gianni Garko dopo 40 anni dall'ultima pellicola di quel genere. Lo stesso attore ha definito il video come "un piccolo regalo agli amici del western italiano". Il brano, primo singolo estratto dal nuovo album "Open Wounds" (per la label tedesca Trisol), fa da colonna sonora ad una intensa e tragica vicenda familiare. Il cinico abbandono di un padre, la prematura scomparsa di una madre e il viaggio di un figlio in cerca di vendetta sono i cardinini drammatici attorno a cui ruota un' opera western tra le atmosfere sopese dei tramonti, delle sterminate praterie e dei cavalli al galoppo. Come per i precedenti capitoli "Sad almost a winner" e "Darkroom friendship" la produzione è targata ancora una volta Solobuio Visual Factory.
---
CREDITS:
Regia Carlo Roberti
Con Gianni Garko, Simone Salvatori, Claudia Salvatori, Tommaso Maccari
Soggetto Carlo Roberti
Sceneggiatura Carlo Roberti, Marco Colassi e Gianni Garko
Montaggio Carlo Roberti, Marco Colassi e Gianni Garko
Musiche Spiritual Front
Direttore della fotografia: Alessandro Leone
Assistente operatore: Francis J. D'Costa
Make up Manlio Rocchetti e Francesca Meli
Produzione Solobuio Visual Factory
Durata 6'50''
Anno di produzione 2013
---